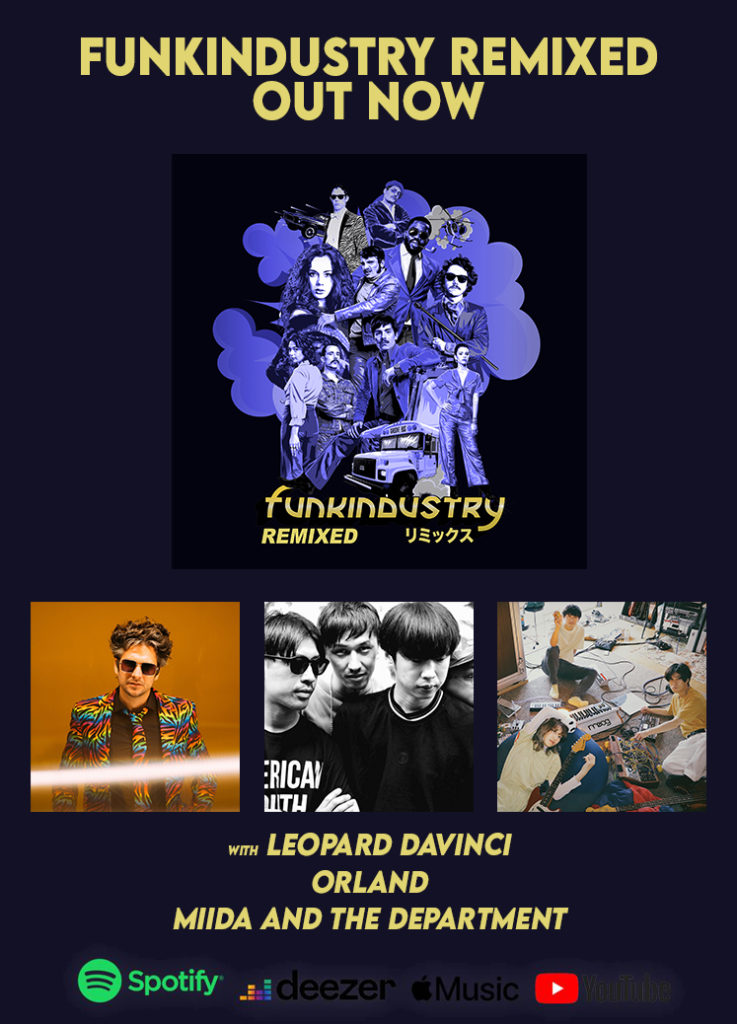 Après la sortie en octobre de son dernier album, le groupe Funkindustry dévoile son nouveau projet Funkindustry Remixed.
3 titres de l'album du groupe revisités par 3 artistes aux univers musicaux variés.
Suite à leur featuring remarqué avec le jeune rappeur japonais Jua le groupe continue de confronter sa musique à d'autres esthétiques et cultures en travaillant notamment avec les artistes japonais Miida and The Department et Orland.

Le remix electro funk du morceau Gimme All You Got par le talentueux producteur strasbourgeois Leopard Da Vinci vient compléter cet EP.